Welcome to Arroyo Grande where it is all about award-winning wines, an old-fashioned bandstand in the center of town and a swinging foot bridge over the creek. It's the year-round Mediterranean climate – 74 degrees feels so good.

Founded in 1867 as a political township from land owned by Francisco Zeba Branch, and incorporated in 1911, Arroyo Grande is a modest-sized city with most neighborhoods just a few blocks from shopping, schools, parks and entertainment.
Arroyo Grande is situated halfway between Los Angeles and San Francisco, and the year-round Mediterranean and mild climate provides the ideal environment for taking advantage of the vintage California atmosphere. Arroyo Grande offers award-winning wines, family-friendly festivals, summertime concerts and a close proximity to open spaces great for hiking, biking, boating and camping.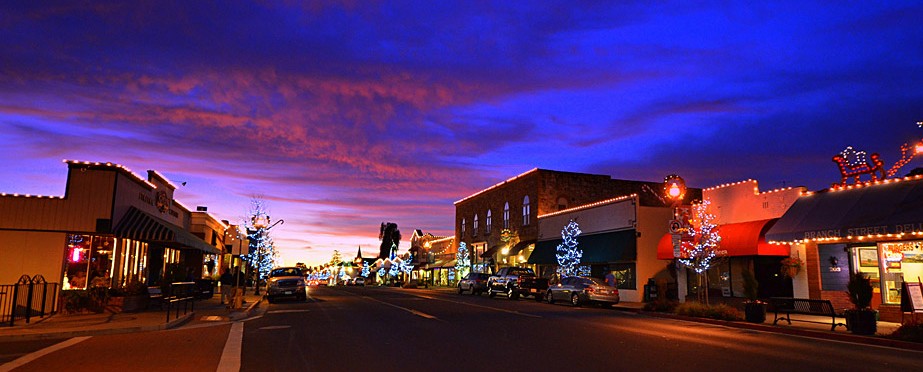 The summer months are naturally air conditioned by ocean breezes with occasional light fog, and the winters offer delightful and refreshing crispness. The winter sunsets are fabulous!
The City is 5.67 square miles at an elevation of 80 feet, with a population of 17,252 (2010 Census Estimate).
Parks
Heritage Square Park is at the heart of the village beside Arroyo Grande Creek. Have lunch, listen to music at the bandstand or just enjoy the quiet.
Strother Community Park is also next to the Arroyo Grande Creek. Three large barbecues can be reserved in advance. Play horseshoes, softball, basketball or volleyball.
Elm Street Park has a volleyball court and playground. Next to the Soto Sports Complex, its barbecue area accommodates 75 people and can be reserved in advance.
Rancho Grande Park has two play structures, a basketball court, horseshoe pits and open green space.
Health Fitness Park is located behind Arroyo Grande Hospital and features exercise stations, jogging trails and a heart-rate monitor.
Hoosegow Park overlooks the village and is home to the City Jail built in 1910.
Kingo Park has a small tot play structure, picnic tables and barbecue grills.
Terra de Oro Park Is a small neighborhood park with a sand volleyball court.
Hart-Collett Memorial Park near downtown has tables and benches so you can enjoy the colorful beds and trees.
Public Art Program
Welcome to the Arroyo Grande Public Art Program!
Arroyo Grande Public Arts is a non-profit volunteer organization dedicated to bringing public art to the City of Arroyo Grande. We hope to enrich Arroyo Grande's visual appeal with art that reflects our unique culture and rich history, while providing local artists an opportunity to showcase their work.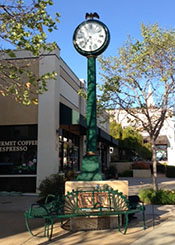 What is Public Art? The term public art refers to works of art in any media that have been planned and executed with the intention of being staged in the public domain, usually outside and accessible to all. The term is significant within the art world, to whom it signifies a particular working practice, with implications of site specificity, community involvement and collaboration. Arroyo Grande Public Arts is a non-profit volunteer organization dedicated to bringing
Vision Statement: We envision beautiful, engaging open spaces with public art woven into the public infrastructure, where public art defines and reflects our community identity.
Mission Statement: Our Mission is to encourage and support Public Art projects that stimulate a cultural environment that reflects the city's heritage and character. Our support will include but not be limited to identification, funding, installation, support, and maintenance of public works of art.
Goals:
Promote and support the work of local and national artists
Respond to and reflect the diverse nature of Arroyo Grande's population, history and growth
Approach the entire city as a showcase for public art
Engage the community to encourage public art sponsorship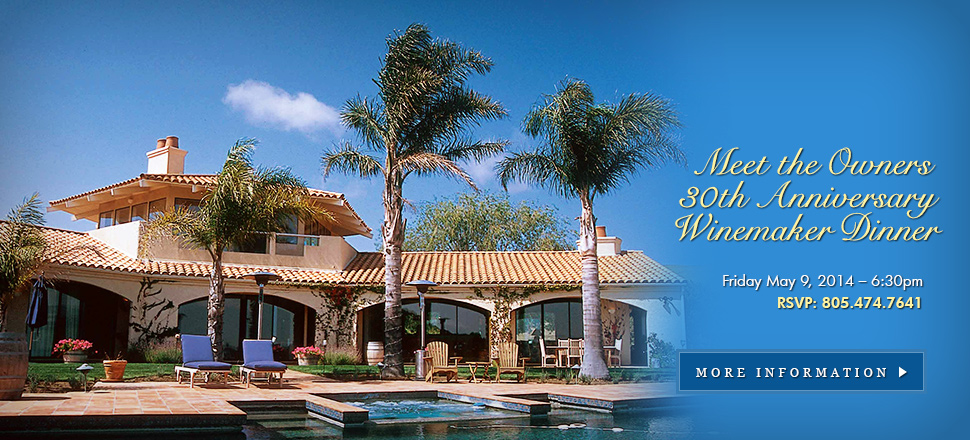 The Laetitia Estate Vineyards were first planted to grapes in 1982 when French viticulturists found ideal growing conditions in the Arroyo Grande Valley for producing wines of similar character to those of their homeland in Epernay, France. Nineteen years later, the property would be acquired by Selim Zilkha, founder of a successful wind power development company and champion of environmental sustainability. Between his qualifications in renewable energy solutions and his passion for the pleasures of the harvest, Selim has developed Laetitia into the home of some of California's highest quality, sustainable-produced wines.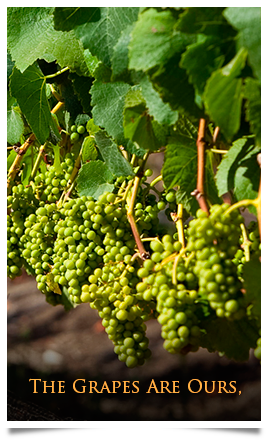 Talley Vineyards

History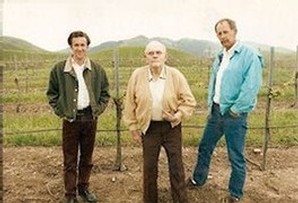 For three generations the Talley family has farmed in the Southern San Luis Obispo County. The tradition began in 1948 when Oliver Talley founded Talley Farms and started growing specialty vegetables in the Arroyo Grande Valley. During the 1970s extensive planting of wine grapes began in the neighboring Edna Valley and Santa Barbara County areas. After observation and extensive analysis, Oliver's son, Don Talley, was convinced of the potential to grow high quality chardonnay and pinot noir on the steep hillsides above Talley Farms. Don planted a small test plot in 1982 on the west hillside of the Rincon Vineyard that included chardonnay, pinot noir, riesling, sauvignon blanc and cabernet sauvignon. Over time the varietal and clonal selections were refined and planting expanded to a total of 165 acres in the Arroyo Grande and Edna Valleys.
Talley Vineyards produced its first wine in 1986 with the production of 450 cases. The winery's first five vintages were produced in a small winery adjacent to one of Talley Farms' vegetable coolers. In the fall of 1991, a state-of-the-art winery was completed at the foot of the Rincon Vineyard. A 12,000 square foot barrel and case goods storage building was added in 2000, followed by a new tasting room in 2002. Talley Vineyards currently produces about 30,000 cases annually. Brian and Johnine Talley own and operate Talley Vineyards, while Brian, Todd, Ryan and Rosemary Talley manage Talley Farms.
Phantom River Winery
Our wines showcase the best grapes the Central Coast has to offer. Our tasting room is conveniently located in the Village of Arroyo Grande, the gateway to your Edna Valley tasting experience.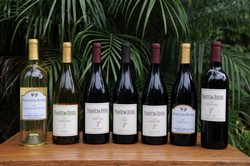 OUR STORY
The Nipomo Wine Group was created in 2004 by four couples who share a passion for making wine and enjoying the life style of the California Central Coast. Each one of us brings a unique skill to the company which includes: wine making, business administration, marketing, scientific theory, cooking, and wine & food pairing.
The name Phantom Rivers was selected for our winery as it pertains to the misty fog that evaporates into the air. Streams of fog flow in and out of the valleys and wind their way up the old maritime valleys hugging the courses of ancient rivers. This fog cools the vineyards at night and early morning which extends the hang time of the grapes on the vine. This all adds to the distinctive flavors and complexities of Central Coast Wines.
We do not believe a single property is capable of producing the best fruit for each varietal, as the terroir required for each varietal is different. Therefore we focus our efforts in finding the perfect area for each varietal and purchasing grapes from those farmers.
While we are all winemakers, the title of Wine Maker for Phantom Rivers belongs to John Thunen, PhD. John had an extensive career in the aerospace industry during which time he stayed "grounded" by making wine. During the past 30 years, John has honed his skills as an exceptional winemaker in much the same way he did as a Physicist, using scientific method coupled with natural artistic ability. For years John led a team of scientists, now he leads our team of winemakers.
Steve Mathis is the current president of Phantom Rivers and is also responsible for marketing. Linda Thunen is our secretary and treasurer, and compliance officer. Gary Smith is our assistant winemaker, Diana Smith is in charge of events, advertising, and merchandise, Susan Mathis is our promotional marketing manager, and John and Kerri Klacking are our Nevada expansion team.
Debbie Rau joined our team as Tasting Room Manager. She handles the wine club, website, and the everyday details that need attending to. She is a huge help to all of us, and we are pleased she is aboard. Stop by and say hi to Debbie!
Toucan Wines

Toucan Wines is a tiny estate micro-winery, where we produce hand-crafted, estate grown, premium Zinfandel and Petite Syrah wines in the Arroyo Grande Valley. Our limited production of estate wines from our 3½ estate vineyard total less than 300 cases per year.
Small by any standard, our micro-winery is focused on quality – it's our limited production and attention to detail that set our wines apart. Our winery and estate vineyard, located next to our family home, produces full-bodied and richly flavored wines taking full advantage of what our old-clone vines and our microclimate have to offer.Our vines, grafted from the 1923 planting of the highly regarded Benito Dusi vineyard, thrive by producing intensely colored and flavorful fruit in our microclimate of warm-to-hot days and cool nights. We marry this fabulous fruit with both traditional and modern winemaking on a scale that makes us one of the smallest wineries and estate vineyards in California.
We enjoy sharing our wine making tradition and we ask that you share in our passion by trying our hand-crafted wines with food, family and friends.

Awards
Arroyo Grande Wins Again at the2013 America In Bloom Symposium!
Arroyo Grande received the "Outstanding Achievement Award" The objective of the Outstanding Achievement Awards is to recognize an overall winner of excellence in each of the six judging criteria plus community involvement. The overall impression of Arroyo Grande is of a clean city where everyone-municipal government, businesses and residents – are all dedicated to creating beauty and proud of what they can accomplish when they work all together. From elegant benches, planters and bike racks to bright flowers and healthy trees to lovely historic bridges and buildings, this city is an oasis of beauty. Everything ties together aesthetically from the buildings, this city is an oasis of beauty. Everything ties together aesthetically from the 3 welcome signs to the city to each nook and cranny where flowers are carefully tended. Although surrounded by the golden parched grasses of the dry landscape of the Central Coast of California, a broad palette of drought tolerant bright green plants with the rich agricultural fields give the impression that Arroyo Grande is blessed.• PLUS, Arroyo Grande received "The Best Historic Restoration Project Award". The historic Swinging Bridge across the Arroyo Grande Creek brings you to the Heritage Square Park and back to another era of time. One steps back in time to the one room Santa Manuela Schoolhouse that has been saved, moved several times to save it, restored and furnished with period schoolhouse furnishings. The Barn Museum which was built to hold an astounding collection of early artifacts from the area including a fire truck, model T-truck, and I bet no one could pick out that early lawn mower. Two historic residences are also part of the complex. A newly installed Victory Garden, an old millstone and a gazebo designed with historic architectural detail complete the complex. It is all beautifully landscaped. This is truly a model for other communities on how to revitalize an area of the city while celebrating the heritage of the community.
Jean Morton, Realtor®, GRI, CRP, Certified Luxury Home Marketing Specialist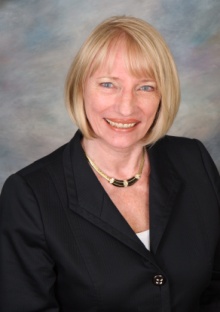 Arroyo Grande Resale Specialist
Results Team Leader
For all your home-buying/selling needs, Call Jean Morton, a local CA Realtor® since 1991 specializing in high-end luxury homes on the Central Coast and golf course communities. Affluent Lifestyles Available!
Jean Morton
Phone: 805-709-0808
E-Mail: jeanmortonrealtor(at)gmail(dotted)com
CalBRE# 01130454