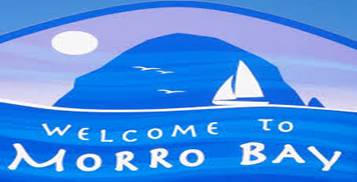 Welcome to Morro Bay, a waterfront city in San Luis Obispo County, California, in the United States. The seaside village of Morro Bay is a picture-perfect getaway for travelers seeking outdoor adventures and a gorgeous natural setting. Located along scenic Highway 1 midway between San Francisco and Los Angeles, Morro Bay is easy to reach and hard to leave. Once you experience the beauty and charm – not to mention the fun you'll have kayaking, biking, fishing, beachcombing and just plain relaxing – you'll wonder why you'd ever go anyplace else. Below is the World Famous "Rock" of Morro Bay.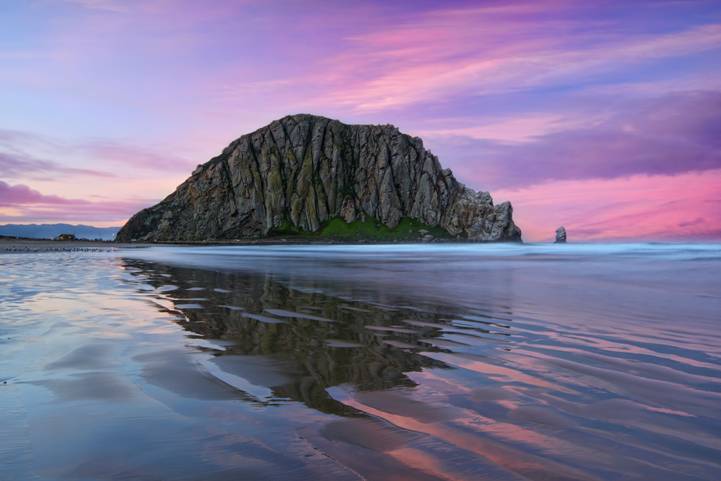 Of course, with its busy harbor and active fishing industry, Morro Bay is known as the place in San Luis Obispo County to savor local seafood, including local oysters and fresh salmon. Surrounding farms and vineyards yield a bounty of outstanding food and wines served with flair at Morro Bay's renowned harbor-view restaurants. For many, it's the antiquing, shopping and browsing the art galleries that pulls them in. Of course, capping it off is Morro Bay's friendly, laid-back style – a warm and welcoming backdrop to the vacation of your dreams
Parks
The estuary is designated both a national and state preserve. Morro Estuary Natural Preserve and its 800-acre wetland are home to dozens of endangered species. This bird sanctuary is home to more than 250 species of land, sea, and shore birds, both migratory and resident. This extensive marsh is located at the mouth of Los Osos Creek, opening out into Morro Bay.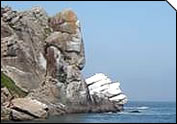 Brandt's Cormorant colony on Pillar Rock in Morro Bay Wildflowers bloom in the spring and green grass and brush cover the hills, offering a seed supply that attracts birds all year-round. A rookery of great blue herons is located in eucalyptus trees beside the bay just north of the museum. Every January, Morro Bay hosts the Winter Bird Festival.
Bird Watching
Heron Rookery
The great blue herons and the great and snowy egrets roost all year at the Rookery located near the entrance of the museum. You can locate the rookery from the bay, by the cluster of dead trees. Or you can view the rookery from the parking lot of the Inn at Morro Bay. Droppings from these large birds have altered the eco-system causing a high acidity level that the trees are unable to withstand.

The Heron Rookery

Great Egret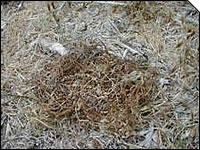 Blue Herons Nest
Enjoy a short talk about Great Blue Herons, Great and Snowy Egrets, Black Crowned Night Herons and other residents at the rookery in Morro Bay State Park. Walk to the site and observe these magnificent birds. Learn about and watch courtship rituals, nesting habits, and, in spring, adults caring for their young. Binoculars recommended. Meet at the Museum.
Jean Morton, Realtor®, GRI, CRP, Certified Luxury Home Marketing Specialist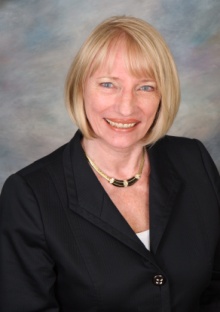 Morro Bay Resale Specialist
Results Team Leader
For all your home-buying/selling needs, Call Jean Morton, a local CA Realtor® since 1991 specializing in high-end luxury homes on the Central Coast and golf course communities. Affluent Lifestyles Available!
Jean Morton
Phone: 805-709-0808
E-Mail: jeanmortonrealtor(at)gmail(dotted)com
CalBRE# 01130454