Welcome to San Luis Obispo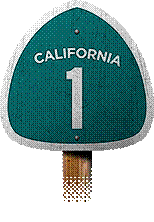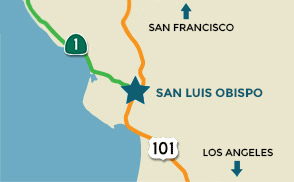 San Luis Obispo – A Charming Destination in the Heart of California
Conveniently located halfway between Los Angeles and San Francisco along the Central Coast of California, San Luis Obispo (pronounced san lewis obispo, or "SLO" for short), is the geographic and figurative heart of California. Here, a relaxed pace, pristine open spaces and unique cultural attractions provide San Luis Obispo travelers with the true, bona fide California experience that earns the city its "Sincerely, California" moniker.
More than 30 downtown San Luis Obispo hotels — including bed and breakfasts, boutique inns, larger chain hotels and economy lodges — provide the ideal gateway for visiting all of San Luis Obispo County and the Central Coast region. Explore premier California wine country, sandy beaches, scenic state parks and one-of-a-kind attractions like Hearst Castle, Mission San Luis Obispo de Tolosa and the world-famous Thursday evening farmers' market.
Recently named the "Happiest Place in the USA" by National Geographic author Dan Buettner (featured on Oprah), San Luis Obispo's warm community and small-town charm give city dwellers a breath of fresh air. With a population of 45,000, San Luis Obispo offers travelers the cultural attractions, shopping and gourmet cuisine befitting of a larger city.
It's the best of both worlds. And one of the "Happiest Places in the World."
With activities like the San Luis Obispo International Film Festival, the SLO GranFondo cycling tour and Sunset magazine's "Savor the Central Coast" food and wine event, San Luis Obispo tourism offers flavors and experiences that can't be had elsewhere. When you visit San Luis Obispo, you'll discover a world of new adventures and return home with a changed perspective — or, at the very least, a big smile.
Popular Things to do in Slo
Go Coastal: Slo Wineries
Following are unique attributes that distinguish and differentiate the wines of
SLO Wine Country as well as the local winegrowing experience:
The wineries of SLO Wine Country boast an average distance of just five miles from the Pacific Ocean, and the prevailing marine conditions—including both climate and soil—are among the most pronounced of any wine region in California and beyond.
SLO Wine Country is renowned for producing some of California's finest Pinot Noirs and Chardonnays, and local pioneering wineries were among the first in California to recognize that Burgundian varietals excel in the state's coolest winegrowing environments.
Aromatic whites such as Albariño, Riesling and Pinot Gris as well as Rhône varietals also thrive in SLO Wine Country's cool environs. Zinfandel and Bordeaux varietals excel in the warmer inland mountainous boundaries.
Pinot Noirs from SLO Wine Country are distinctively dense and concentrated, leaning more toward the black fruit spectrum and exhibiting ample spice elements. These are serious Pinot Noirs that exhibit concentration, complexity and aging potential.
Chardonnays from SLO Wine Country typically exhibit an intense tropical fruit character balanced by fresh natural acidity. This acidity and malic acid in particular, is nurtured by the cool growing conditions and brings a crisp apple element to the wines.
While diversity abounds in SLO Wine Country, the region's wines are also united by three core qualities that reflect the region's distinctive growing conditions. These qualities are: (1) balance fostered by reliable marine cooling; (2)complexity enhanced by the diversity of the coastal soils; and (3) consistency nurtured by a narrow bandwidth of temperature fluctuations.
The majority of SLO Wine Country's vineyards are Sustainability in Practice (SIP) certified by the Central Coast Vineyard Team, reflecting a shared community respect for the environment.
Winemaking has deep roots in SLO Wine Country. Wine was first made locally by Franciscan missionaries in the 1770s, and commercial winemaking in the region dates back to the 1880s.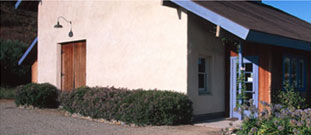 A small, family-owned winery run by Clay and Fredericka Thompson. The tasting room has an incredibly friendly atmosphere and they'll go out of their way to make sure you learn all you care to about their wines. Don't leave without trying their sweet Muscat dessert wine paired with strawberries and chocolate.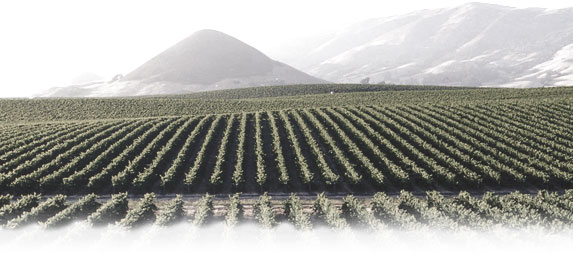 Even the kids will enjoy this one. Baileyana is situated in one of the most beautiful spots in Edna Valley. The restored schoolhouse that serves as their tasting room is surrounded by vineyards, a nice spot for picnics and bocce ball courts for visitors.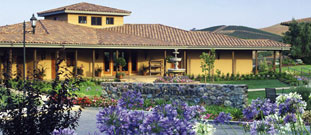 Enjoy sweeping views of the Rincon Vineyard and the fields of Talley Farms from the tasting room. The vineyard is just minutes away from Lopez Lake, a great place for an evening picnic. An ideal setting for tasting great Pinot Noir and Chardonnay.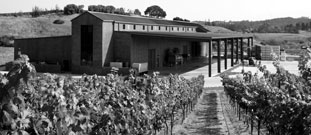 Situated just outside town in the lush Edna Valley, Chamisal's tasting room is a newly restored barn-like building. From the outside patio, visitors can look across all of Edna Valley while enjoying some of their amazing 2006 Grenache, the Estate Syrah or their 2007 Califa Pinot Noir.

Beaches
Swimming, surfing, sandcastles, walking hand-in-hand – what's better than a day at the shore? San Luis Obispo is central to several fabulous beaches. Don't miss laid-back Cayucos, or for families and surfers, try Pismo Beach or The Strand in Morro Bay. For family fun, stroll along the tide pools at Shell Beach to spot starfish, crabs, sea slugs and more. And don't miss secluded Avila Beach for a stunning sunset finale to your day.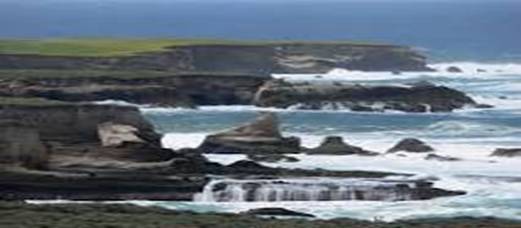 Montana de Oro State Park
3550 Pecho Valley Rd Los Osos, CA 93402
(805) 772-7434
Biking
San Luis Obispo is considered a mountain biking and road biking paradise, which is why one of the best road-cycling teams in the world —Team HTC-Highroad—trains in San Luis Obispo, and national races like the Jeep, King of the Mountain Race and the AMGEN Tour of California have been held in the city and county. But you don't need to be a pro to enjoy some time on two wheels –in fact, annual events like the SLO Gran Fondo boast participation by professionals and amateurs alike.
Take your spinning class outdoors, start training for the next triathlon or tour, or just get some exercise and fresh air in SLO's prime cycling terrain. Whether you're looking for a relaxed family outing or something a bit more challenging, find local tips about San Luis Obispo's popular road biking routes, mountain biking trails, and beginners' cycling rides, plus annual cycling events, below.
Urban Paths & Biking Community
Headed up by such organizations as the SLO County Bike Coalition, the lively cycling and bike-commuting community in San Luis Obispo can be seen in several local events like the annual May Bicycle Month and the monthly "Bike Happening," when hundreds of cheery, costumed cyclists circle the two parallel main streets of downtown, following the first Thursday evening Farmer's Market of each month. Be sure to use the free bike valet service offered at every Farmer's Market and other local events.
Visitors to San Luis Obispo can also enjoy bike-friendly city routes such as Madonna Inn's new connecting path into the heart of downtown; the Bill Roalman Bike Boulevard (a street that discourages vehicle traffic to give preference to urban cyclists); and the Railroad Bicycle Trail (a flat, traffic-free route from Cal Poly University to downtown to the southern city limit). San Luis Obispo also has exciting routes in development, such as the popular Bob Jones City to Sea Trail, which will eventually connect downtown San Luis Obispo with the family-friendly, creek side, paved pathway that leads to Avila Beach.
Recreational Rides
In a city surrounded by green rolling hills and vineyards, and minutes from pristine beaches, scenic recreational rides abound. The San Luis Obispo Cycling Club offers detailed information on many popular road biking routes—from 10 mile circuits to more challenging 50-mile rides, such as these:
City to the Sea – Transition from city streets to scenic country roads and coastal highways in this roughly 68-mile ride from the Mission to Pismo Beach, Avila Beach, Los Osos, Morro Bay and back.
Historical Biking Tour – Tour 15 historical sites in San Luis Obispo, including Mission San Luis Obispo de Tolosa (1772), Ah Louis Store (1866), Old Carnagie Library (1894), Old Mission Cemetery (note William Dana 1858), and the Octogon Barn (100+ years old).
Tour de Open Spaces – A 23-mile route featuring open space and public bike trails along Terrace Hill Open Space, Railroad Trail, South Hills Open Space, Laguna Open Space, and Ferrini Open Space.
Short but Sweet – This nearly 15-mile route runs through Edna Valley wine country, from French Park to Orcutt Road to Tiffany Ranch to South Broad (Hwy 227), back into town.
San Luis Obispo Mountain Biking Trails
The picturesque foothills that encircle San Luis Obispo provide endless opportunities for challenging and rewarding mountain biking rides. Grab your fat tire and explore these MountainBikeSanLuisObispo.com suggested rides. Find more mountain biking insight and maps at Central Coast Concerned Mountain Bikers.
Cerro San Luis, "Madonna Mountain" – Cerro San Luis offers both fire road and single track routes, starting just off of the Marsh Road exit to highway 101 leaving downtown.
– A new trail in San Luis Obispo, the 2.3-mile outer loop starting at the dirt lot where South Higuera turns into Ontario Road, is a great trail for beginning single track riders.

Hiking
Enjoy hiking, mountain biking, cycling, rock climbing, coastal walks, and other outdoor activities on the Central Coast.
Some of San Luis Obispo county's most spectacular places can only be reached on foot, and locals regard hiking as the best way to see the county's secret treasures. There are hikes inside the city of San Luis Obispo that grant you stunning views over the city, while other hikes explore the wilderness of inland canyons, ridges and mountains as well as the coastline. Below is a list of some local favorites.
2 miles. Moderately steep hill. Incredible views of Cal Poly and all of downtown San Luis Obispo. Switchbacks. Dog-friendly with leash. No mountain bikes allowed.
Directions: Just before leaving San Luis Obispo, take a left on Highland Drive. Follow Highland to Patricia Drive. Turn right on Patricia and continue 4/10 of a mile to the trailhead.
1-3 miles. Easy walks around a large park with open space. Surrounds a lake with nice views of Cerro San Luis. Dog-friendly with leash.
Directions: From the 101, take Madonna Road towards Los Osos Valley Road. Turn right on Dalidio, across from the Madonna Plaza Shopping Center. Park in designated areas and you'll see the trails.
Trails for all kinds of enthusiasts, including hikers, mountain bikers and horse riders. Easy to moderate trails. Sand dunes. Eucalyptus groves. Secluded stretches of beach. Tall coastal peaks. Bluffs overlooking the beach and wildflowers in Spring.
Directions: From San Luis Obispo, take Los Osos Valley Road towards Los Osos. The road goes through Los Osos and directly into Montano De Oro. Inside the park, explore trails on your own or drive until you get to the Ranger station for help picking a trail.
Several miles of trails overlooking Los Osos Valley, Cerro San Luis and Bishop Peak. Moderately difficult. Mountain bikers allowed. Dog-friendly with leash.
Directions: From Madonna Road, go left on Los Osos Valley Road and right on De Vaul Ranch road. Alternatively, from Madonna, go right on Los Osos Valley Road and left on Perfumo Canyon. Trailhead is on the left.
Moderately strenuous trail for hikers and mountain bikers. Views of downtown San Luis Obispo, Irish Hills, Edna Valley and more. Dog-friendly with leash.
Directions: Take Higuera Street towards Marsh Street. Turn right towards the 101S onramp. Before the onramp, turn right on Fernandez Road and park in the dirt pullout.
A variety of trails for hiking, mountain biking and horse riding. Trails range from easy strolls to strenuous climbs. Oak trees. Fishing and camping. Dog-friendly with leash.
Directions: Take Orcutt Road through Edna Valley for about 10 miles, passing several vineyards. Orcutt dead-ends at Lopez Drive. Turn left on Lopez Drive and follow the road to the lake entrance. Ask the Ranger for a trail map.
Jean Morton, Realtor®, GRI, CRP, Certified Luxury Home Marketing Specialist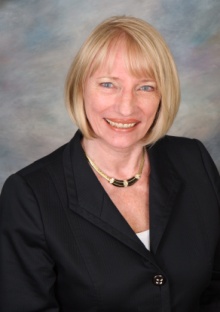 San Luis Obispo Resale Specialist
Results Team Leader
For all your home-buying/selling needs, Call Jean Morton, a local CA Realtor® since 1991 specializing in high-end luxury homes on the Central Coast and golf course communities. Affluent Lifestyles Available!
Jean Morton
Phone: 805-709-0808
E-Mail: jeanmortonrealtor(at)gmail(dotted)com
CalBRE# 01130454